Meet the team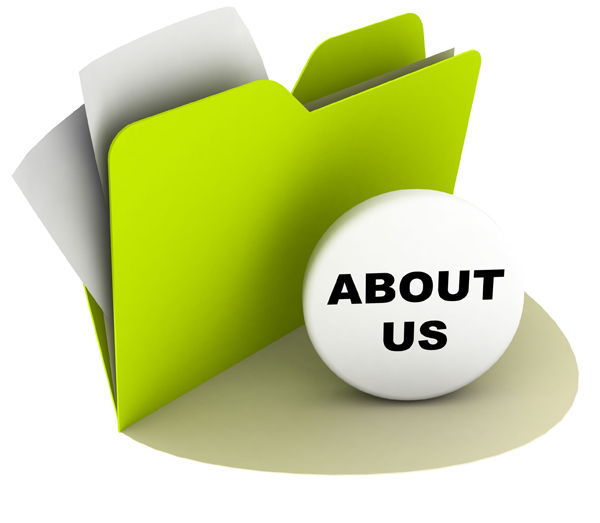 In December 2011, the team behind the Archer Academy formed a steering group and took on the job of creating a new school: campaigning for change, putting in the initial proposal, attending the DfE interview and, once we got the go-ahead, working to turn our plans into reality.
In early 2013 we were joined by Mick Quigley, our headteacher, followed more recently by Zehra Balman, the senior leadership team's PA and Janet McKie, our school business manager. Lucy Harrison, our deputy headteacher, joins us after Easter, and in March 2013 we began the process to recruit the heads of department who will complete our first team of staff.

Once the school opens, steering group members will become governors, and will continue to have a direct role in shaping the school. We will also be recruiting parents, teachers and local community members to join us on the governing body; if you would be interested in standing as a governor please let us know.

Behind us, and invaluable to the project, is a pool of experts with experience in specific fields, including educationalists, lawyers and civil servants. We are also being well-supported at every step by Barnet Council and the Department for Education.
The team
Staff
Mick Quigley, Headteacher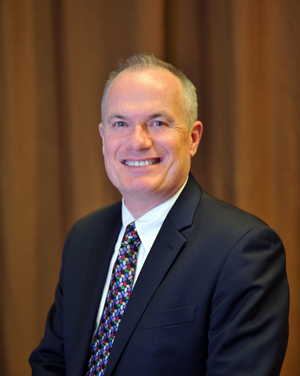 Mick is an experienced headteacher and strategic leader who brings a unique combination of skills to the Archer Academy.
Mick spent nine years as a primary school headteacher, first at Wessex Gardens Junior School and then at Holly Park School, where his leadership was graded as outstanding by Ofsted. As a result, he was seconded by Barnet Council to join their Children's Service team, so that he could share his knowledge, experience and vision with other schools across the borough; initially as Principal Inspector and subsequently as Assistant Director.
During his time at Barnet, Mick has worked in partnership with schools all over the borough to raise academic standards, and advised headteachers and their teams on all aspects of strategic planning, implementation and evaluation. As a result he knows first-hand what it takes to make a good school great, and will be using these skills to ensure that the Archer Academy delivers on its promises.
Mick has long been a fervent supporter of the school, its vision and the opportunities it offers our community. He officially took up his post early in 2013 and is looking forward to getting the school ready to welcome its first 150 pupils in September.
---
Lucy Harrison, Deputy Headteacher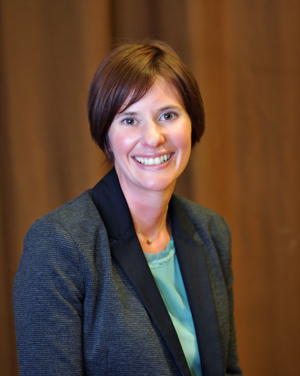 Lucy joined us from Hertswood School in Borehamwood, where she was previously the school's assistant headteacher. During her time at Hertswood School, Lucy has gained wide-ranging and relevant experience that made her the ideal candidate for the Archer Academy's deputy headteacher. She has consistently been judged an outstanding teaching practitioner, and has been responsible for a number of school departments. She has also been a key member of a senior leadership team which has raised standards year on year.
For the past few years, Lucy has overseen the transition programmes that support Year 6 pupils in their move to secondary school. She has also recently remodelled the Key Stage 3 curriculum at her school in order to stretch and challenge pupils while offering more choice and fostering a love of learning outside the main curriculum. These are very valuable experiences that will help us to open the Archer Academy in the best way possible.
---
Zehra Balman, Personal Assistant to the Senior Leadership Team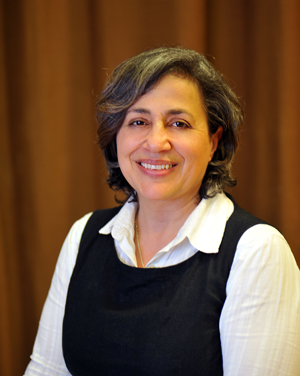 Zehra is an experienced school PA and education manager who has spent more than 15 years working with teachers and young people. As well as having exemplary administrative skills, she is an trained mediator who believes that building strong relationships with pupils, parents and staff is at the heart of a well-run school.
Zehra's warm smile, friendly manner and passion for the community make her the perfect first point of contact for the Archer Academy and she is looking forward to welcoming our first pupils in September.
---
Janet McKie, School Business Manager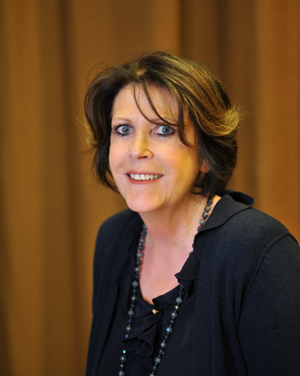 Janet was school manager at a newly built PFI secondary school in north London which was deemed outstanding in 2011. She was there from day one when the school first opened its doors to 150 eager students in year 7. She has ten years' experience and brings us a range of expertise that will be particularly valuable to the Archer Academy.
As well as running her previous school's Human Resources department and overseeing the budget, Janet was heavily involved in site issues and ensured that new projects were delivered on time, on budget, and to a high standard.
Janet believes in creating a team spirit wherever she works and is a fervent champion of community education. She is really looking forward to rolling up her sleeves and helping us create a fantastic school.
---
Steering group
Avis Johns, Chair of Governors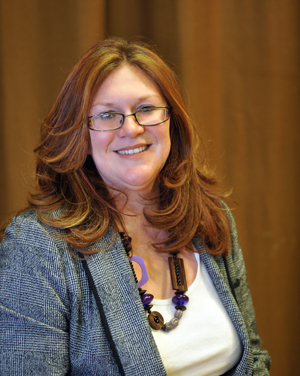 Avis is well-known locally as the public face of the Archer Academy, having been a driving force behind the campaign for a new secondary school since it began.
Away from the Archer Academy, she is a senior manager with experience in voluntary, public and commercial sectors. She has worked for a number of organisations, including NCH, NSPCC and YoungMinds.
Avis is currently spearheading the pre-opening phase of the Archer Academy, and is looking forward to working closely with the headteacher to bring our plans for the school to life.
---
Sarah Pearce, Vice-Chair of Governors and Company Secretary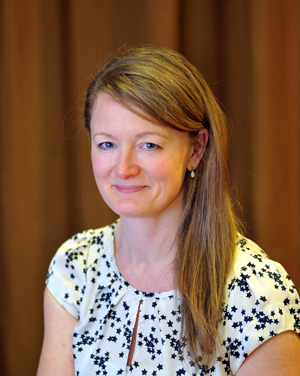 Sarah is an account director in the IT and telecommunications industry, with specialist areas including relationship management, project management, and problem resolution.
As vice-chair, one of Sarah's most important roles on the Archer Academy team is to work as company secretary to the steering group, taking responsibility for keeping all the different parts of the team up to date with key milestones and developments.
---
Melinda Athinodoru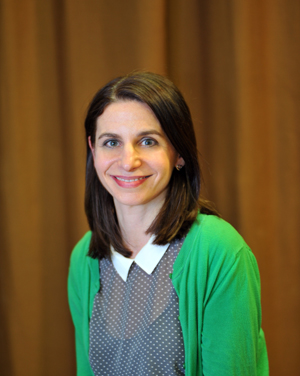 Melinda has over 15 years experience in the advertising industry and now works at Manning Gottlieb OMD. Over this time she has supported a range of clients including Virgin, Cadbury, Renault, Nivea and Chessington World of Adventures. Through this work, Mel has developed award-winning media campaigns and has also worked as an internal coach and mentor.
Melinda brings this knowledge and expertise to the communications and community engagement group at the Archer Academy. She has also led the team that designed and sourced the uniform
---
Toby Blume, Coordinator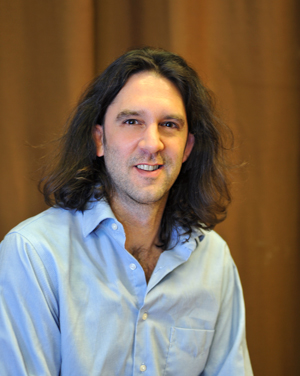 Toby is one of the country's leading community engagement practitioners, advising government, local authorities and not-for-profit organisations on how to involve citizens in policy and practice.
His experience includes raising millions of pounds from statutory, charitable and corporate sources and managing the endowment of a grant making charitable trust. He has set up a number of charities and advised thousands of others on strategic planning, governance, fundraising, lobbying and business development.
---
Roger Chapman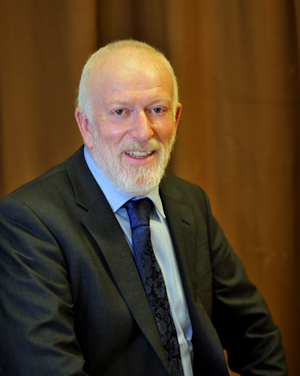 Roger is a recently retired town planner, with 30 years experience working in the public sector in London. His roles include being a member of the Barnet Community Health Council and working for several years on the Barnet Family Practitioner Committee.
A real community figure, Roger is well known locally for chairing the East Finchley Community Trust and coordinating the campaign to save Stanley Road Playing Fields. He recently become a governor at Martin Primary School, where he vice-chairs the Finance and Resources Committee.
---
Colin Chouthi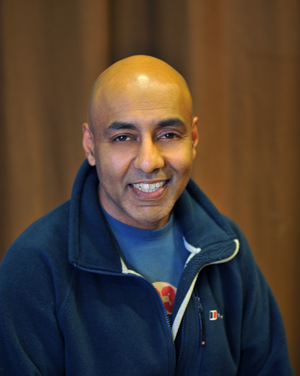 Colin is an IT specialist who has worked in both the private and public sectors. His experience includes the design and implementation of bespoke IT systems, as well as training clients to use them. He has also taught IT at a London further education college and worked as an auditor focusing on governance, accounting, performance management and business analysis.
Colin plans to help the team at the Archer Academy develop an IT curriculum to meet the needs of industry, as well as ensuring compliance with best practice and regulatory standards. He is currently a governor at Christ's College Finchley.
---
Sarah Cohen, Chair, Community Engagement Group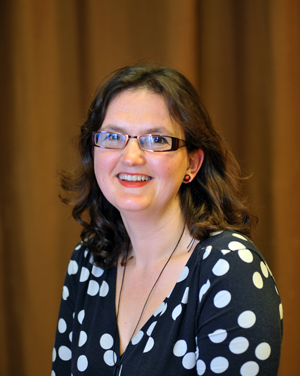 Sarah is Head of Social Marketing at Rethink Mental Illness, a leading mental health charity. Her experience ranges from promoting work-based training to disaffected young people at a London Training and Enterprise Council to managing the procurement process for the hiring of suppliers using government frameworks and OJEU processes.
Outside the world of work, Sarah has also chaired the PTA at Martin Primary School for two years. This has given her a real understanding and appreciation of the importance of developing a strong community and identity for a school.
---
Gareth Davies
Gareth is an experienced local teacher, who has until recently been a key member of the senior leadership team at The Compton School.
He was part of the team that introduced new behaviour policies to the school to support and enhance teaching and learning for staff and students, enabling all to achieve their potential. He has also conducted outreach work with improving schools such as Whitefield and Friern Barnet as a member of the Raising Achievement team.
In September 2012, Gareth began a new role as the deputy head of Maths at JCoSS, a new school which opened in 2010, with responsibility for monitoring ICT in KS3 across the school.
---
Cathy Halstead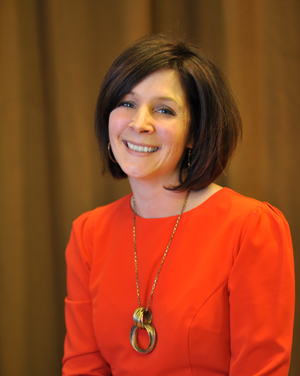 Cathy is a freelance copywriter and marketing professional. Her experience ranges from writing television and radio ads to creating websites and digital communications, in both the business and not-for-profit sectors.

Cathy is one of a strong communications team who are working to keep the local community up-to-date with the progress of the Archer Academy, and will continue to do so in the run-up to opening.
---
Jon Hindmarsh, Chair, Education and Standards Group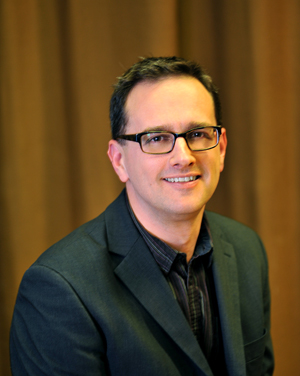 Jon is one of the school's founders and a member of the Archer Academy Trust as well as a governor. He is Professor of Work and Interaction in the Department of Management at King's College London where he designs, teaches and examines courses at undergraduate and postgraduate levels, as well as supervising MSc and PhD students. He has published widely in the fields of sociology, communications and organisation studies.
Jon grew up in West Sussex where he attended his local comprehensive school. He now lives in East Finchley with his wife Melinda - an active member of the school's founding group who continues to support the school - and their three children.
---
Sanjay Maraj, Chair, Premises Group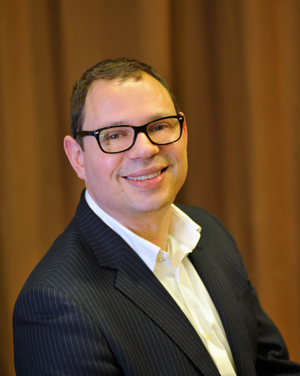 Sanjay has spent the last 20 years working in the retail and wholesale sectors of the telecommunications industry.
Most recently, Sanjay has developed the strategy and led the growth of a global consulting practice for BT, helping customers make the most of the wide range of technology enablers that are available to them. He has also worked with the Corporate Social Responsibility team.
He will use his experience to ensure that the school's infrastructure exploits the best available tools to deliver an outstanding experience for pupils, staff and partners.
---